Undercarriage components for Case

Case was founded in 1842. This company produced its first steam engine in 1876 and became one of the largest producers of steam engines. In the 20th century, Case became one of the ten largest tractor producers. In 1950, the tractors came second place and Case began to focus on construction equipment. Case now manufactures excavators, mini excavators, wheel loaders and skid-steer loaders.
When producing machines, Case bears in mind practical innovation and development with an eye to the user's needs. In 1999, Case merged with New Holland, also a producer of both tractors and excavators, under the name CNH.
If you are faced with broken undercarriage components, then your Case machine is idle, costing you money. That is why VemaTrack has fast delivery times for Case aftermarket products. We are able to honour this agreement because we always have Case machine components in stock.
VemaTrack's alternative Case components are robust, sound and wear-resistant, with an excellent price/performance ratio.
Are you looking for undercarriage components, such as sprockets or tensioning units, for your Case skid-steer loader or excavator? Use your Case's OEM number or type number to make a search in the search engine.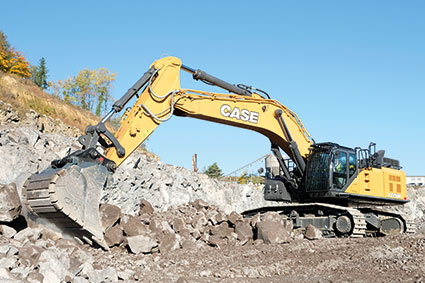 Why VemaTrack aftermarket undercarriage components?
Fast delivery
Largest Supply
Always competitive prices
All brands & types
Reliable
I am looking for components for model: