Undercarriage components for IHI

IHI Construction Machinery was founded in 1952. At that time, the company mainly made mini excavators and crawler-mounted dumpers. They also made telescopic cranes, tower cranes, crawler cranes and other caterpillar equipment. In 2017, IHI became Kato works group.
Whenever your IHI is idle due to a broken undercarriage component, it costs money. VemaTrack ensures the speedy delivery of a spare part for your IHI machine. Our warehouses have all undercarriage components for IHI machines in stock worldwide.
VemaTrack delivers sound, high-quality aftermarket products for IHI, so that we can always offer you an appropriate solution. At VemaTrack, agreed is agreed!
Are you looking for undercarriage components (such as a track shoe or front wheel) for your IHI bulldozer or mini excavator? Use your IHI's OEM number or type number to make a search in the search engine.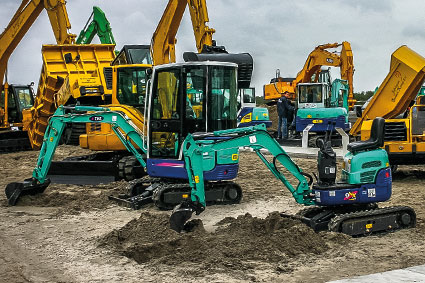 Why VemaTrack aftermarket undercarriage components?
Fast delivery
Largest Supply
Always competitive prices
All brands & types
Reliable
I am looking for components for model: