Undercarriage components for New Holland

New Holland was founded in 1895 in New Holland, Pennsylvania. New Holland is renowned as an innovative producer of agricultural machinery, such as tractors. But the company also makes excavators, wheel loaders, mini excavators, tracked excavators and skid-steer loaders. The company now operates in 170 countries.
Orenstein & Koppel falls partly under New Holland and in his turn, New Holland forms part of CNH.
If your New Holland machine's undercarriage components are broken, then you will want them replaced quickly. VemaTrack guarantees you the speedy delivery of undercarriage components worldwide. VemaTrack always keeps undercarriage components for your New Holland wheel loader or tracked excavator, such as track shoes and rubber tracks in stock. With VemaTrack's robust and wear-resistant aftermarket products, your New Holland machine will get back to work soon!
Are you looking for competitively priced components for your New Holland? Use your New Holland's OEM number or type number to make a search in the search engine.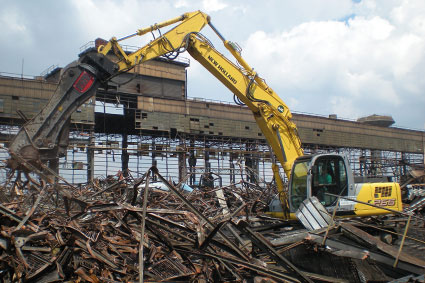 Why VemaTrack aftermarket undercarriage components?
Fast delivery
Largest Supply
Always competitive prices
All brands & types
Reliable
I am looking for components for model: