Undercarriage parts for Hyundai machines

The Hyundai Construction Equipment brand was set up in 1985 as part of the Hyundai Motor Group. At the time, a start was made with the production of construction equipment. The brand has now grown into one of the largest construction equipment producers.
Hyundai has a very advanced factory automation, a zero tolerance inspection system for quality control and it uses innovative engineering. Hyundai is the market leader in the use of ergonomic technology. The company offers a wide range of different construction equipment, such as (hydraulic) excavators, wheel loaders, backhoe loader combinations, skid-steer loaders and other industrial vehicles.
When your Hyundai machine is idle, you will want to get back to work quickly. VemaTrack delivers the required alternative parts speedily, anywhere in the world. VemaTrack has the undercarriage parts for your Hyundai excavator or wheel loader in stock. With VemaTrack's robust and wear-resistant aftermarket products, such as rubber tracks, track shoes, tracks and chains, your machine will get back to work soon!
Are you looking for competitively priced undercarriage parts for your Hyundai? Use your Hyundai's OEM number or type number to make a search in the search engine.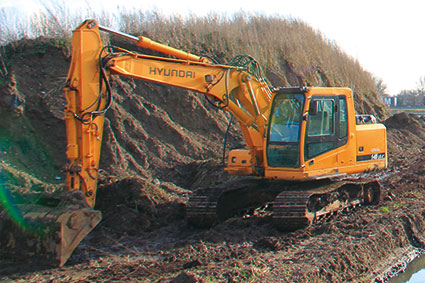 Why VemaTrack aftermarket undercarriage components?
Fast delivery
Largest Supply
Always competitive prices
All brands & types
Reliable
I am looking for components for model: