Undercarriage parts that get the job done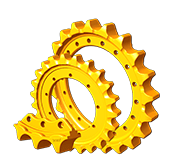 Sprockets &
Segments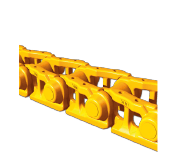 Track links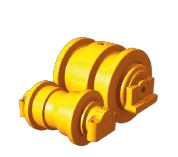 Bottom &
Top rollers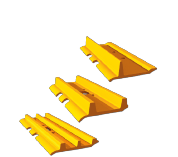 Track shoes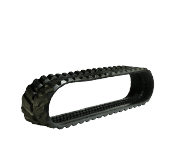 Rubber tracks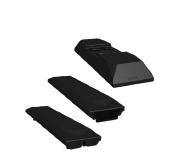 Rubber pads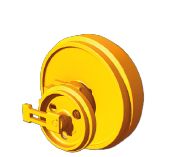 Idlers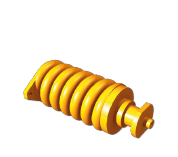 Tension devices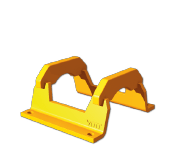 Track guards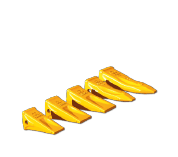 Bucket teeth &
Wear parts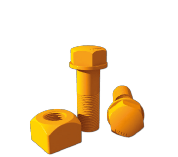 Bolts & Nuts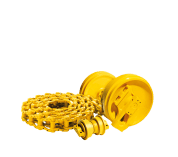 Complete undercarriages
High quality
under­carriage components
for all brands
and types
VemaTrack supplies undercarriage components that get the job done. We have tested these undercarriage components under the most severe conditions, so that they can perform optimally on any terrain. We are proud that users all over the world, on building sites and in the most inhospitable areas, trust our undercarriage components.
That is why we supply our undercarriage components exclusively through a select network of dealers who believe just as strongly in VemaTrack as we do. Together, we continue to build on our brand and joint success. As far as we are concerned, the drive is a partnership for life.
Find the under­carriage components for
your bulldozer and excavator here
Select your machine brand, machine type (and version) and find the undercarriage components that belong to your machine.
Comparable to the original
You can exchange any original component with a VemaTrack undercarriage component. Does your undercarriage need replacing? Find the undercarriage components here that fit onto your machine.
Every job is important,
Every part counts.
VemaTrack always delivers!
The product promises of VemaTrack

Fast delivery
Downtime means a loss of money, so short delivery times of undercarriage components are essential. We maintain local stocks, so that you can get every job done in no time.

Complete range
VemaTrack undercarriage components are available for all common brands and machines. Our complete range of products ensures that we are always able to satisfy your demand. VemaTrack provides a one-stop-shop service for undercarriage components.

Guaranteed quality
Robust, sound and wear-resistant. The R&D department of VemaTrack continuously conducts quality inspections and constantly further develops the undercarriage components. In this process, we structurally use feedback from the field.

Advantage of a global player
VemaTrack undercarriage components are sold all over the world. We deploy this global expertise to provide the answer to the demand for high-quality undercarriage components, at competitive prices, tuned to local needs.

Unrivalled knowledge of the market
VemaTrack builds on more than 65 years of experience from its parent company and develops new knowledge by specializing in the production of its own undercarriage components. We know what is important to customers and how they depend on good functioning undercarriages.

A man of his word
Our most important promise: at VemaTrack we always keep our word. With delivery times that you can rely on, correct shipments and quality that you can put your confidence in. VemaTrack delivers.
What our customers say about us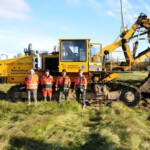 The Finnish Salaojitus Leppinen Oy performs field drainage and other earthworks, such as piping works, ditch excavations and field clearings. Excavators and other earthmoving machines are in busy use at the excavation sites. ...
read more