Undercarriage parts for Bobcat machines

Bobcat was founded in North Dakota in 1962 and has now grown into America's biggest producer. The company also has factories in France, China and the Czech Republic. The first Bobcat was a skid-steer loader. After that, the company also started producing excavators, various types of loaders, telescopic handlers, quads and toolcats.
Sustainability and reliability are the pillars Bobcat builds on. The name Bobcat is based on the red lynx animal and is nicknamed 'one tough animal'. Bobcat machines are extremely manoeuvrable, strong and versatile. Bobcat has been part of Doosan since 2007.
Even original undercarriage parts for a Bobcat loader or excavator are subject to breakage. As a consequence, your machine will become idle. VemaTrack offers replaceable undercarriage parts for Bobcat loaders and excavators. VemaTrack aims to deliver Bobcat machine undercarriage parts as quickly as possible so that you can resume your work soon. We always keep aftermarket products for Bobcat machines in stock at our warehouses.
Are you looking for undercarriage parts (such as sprockets or track shoes) for your Bobcat machine? Use your Bobcat's OEM number or type number to make a search in the search engine. You can easily request a quote on this page.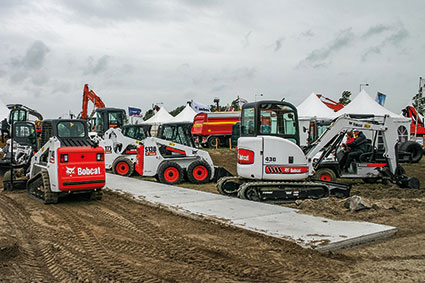 Why VemaTrack aftermarket undercarriage components?
Fast delivery
Largest Supply
Always competitive prices
All brands & types
Reliable
I am looking for components for model: