Undercarriage parts for JCB machines

JCB was founded in 1945 by Joseph Cyril Bamford in England. In England and Ireland, the term JCB is synonymous with 'excavator', and 'JCB' is even listed in the Oxford English Dictionary.
JCB has a range of more than 300 machines, including: excavators, wheel loaders and telescopic handlers. JCB also makes tractors, backhoe loaders, compacting machines, skid-steer loaders, forklift trucks and light equipment.
The company is constantly innovating. It is always pushing back the boundaries of research and development of new products, but also developments such as sustainable production.
Does your JCB machine have broken undercarriage parts ? Then order the right undercarriage component now from VemaTrack. We deliver replaceable parts worldwide with dealers in more than 100 countries. We keep a stock of all undercarriage parts, such as rubber tracks and sprockets for your JCB excavator or wheel loader, enabling us to offer you a guaranteed delivery time. At VemaTrack, agreed is agreed!
Are you looking for competitively priced undercarriage parts for JCB? Easily request a quote on this page.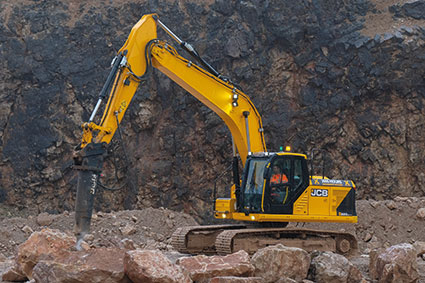 Why VemaTrack replaceable undercarriage parts?
Fast delivery
Largest Supply
Always competitive prices
All brands & types
Reliable
I am looking for components for model: