Undercarriage parts for Kubota machines

Kubota Corporation was founded in 1890 and started producing water pipes to prevent the spread of infectious diseases. Nowadays, the company can count itself among the world's best as far as earth-moving machines are concerned, because Kubota is one of the European world leaders for mini excavators and tractors.
Kubota continues to focus entirely on supporting sustainable development. A responsible environmentally friendly approach, which retains natural sources. That is the philosophy that distinguishes Kubota from its competitors.
VemaTrack is specialized in undercarriage parts of the best quality. You will quickly receive a Kubota undercarriage component as we have aftermarket products in stock worldwide. Thanks to our own research and quality controls, we always deliver you wear-resistant and sound undercarriage components. VemaTrack stands for reliability: agreed is agreed.
Are you looking for undercarriage parts (such as caterpillar tracks or chains) for your Kubota (mini) excavator? Easily request a quote on this page.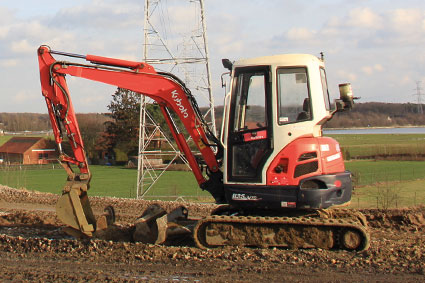 Why VemaTrack aftermarket undercarriage components?
Fast delivery
Largest Supply
Always competitive prices
All brands & types
Reliable
I am looking for components for model: