Vematrack complete undercarriages for
excavators & bulldozers

VemaTrack offers a wide range of undercarriage parts for every common brand. We promise the end user that each VemaTrack component is of comparable quality with the original. What is more, with our own R&D department, we are constantly seeking for improvements to our own products based on feedback from practice. So we do not only use the OEM specifications, but we follow our own course, and that is noticed! We will be pleased to give you an overview of our product portfolio.
Complete Undercarriages
Overhauling a complete undercarriage is certainly not necessary with each overhaul. Not all undercarriage parts wear at the same rate. A partial overhaul consists of replacing sprockets, track links and bolts & nuts. Depending on the rollers' quality, this overhaul is a cost-conscious option. The overhauling of sprockets, track links and bolts & nuts is always done simultaneously. But note that your track link, and therefore your sprockets, will wear significantly more when running over running surfaces that are no longer new, and therefore their life cycle will decrease. A sustainable choice is to always replace the rollers as well when the sprockets and track links are worn out. So a standard undercarriage overhaul consists of replacing: sprockets, track links, bolts & nuts and top- and bottom rollers.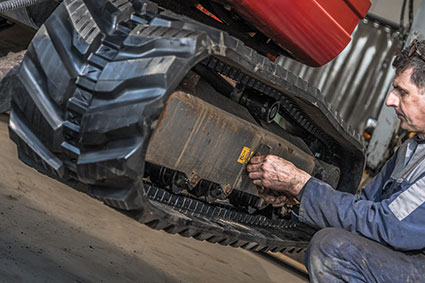 A complete undercarriage further consists of front wheels, tensioning units, chain guides and track shoes. These parts usually have a longer life span. VemaTrack advises to inspect these parts during the disassembly of the undercarriage. In the process, you can inspect whether or not the parts need replacement.
80 – 20 rule
As a rule of thumb, the following cost ratios are applicable. The costs for the production of a machine consist of 20% production costs for the undercarriage and 80% production costs for the rest of the machine. During the service life of the machine, the costs consist of 80% for overhaul and 20% for the maintenance of the rest of the machine.
Regular inspections and timely repairs or overhauls avoids high costs of your undercarriage. You can usually find the wear values of your undercarriage parts in your machine manual. VemaTrack dealers can also assist you with expert advice.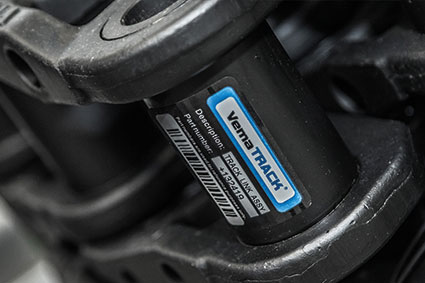 Would you like more information, or request a quote?
Are you looking for components for a partial, standard or complete undercarriage overhaul of your excavator or bulldozer? Look to the right side of the page (or beneath) to the quotation form in the list of machine brands and find the brand you are looking for. First select your brand and type of machine, and then select the products for which you would like to receive an obligation-free quotation.
Why vematrack aftermarket undercarriage components?
Fast delivery
Largest supply
Always competitive prices
All brands & types
Reliable
I am looking for complete undercarriages for the brand:
Products that get the job done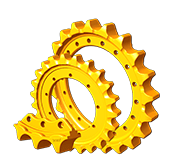 Sprockets &
Segments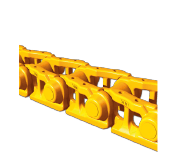 Track links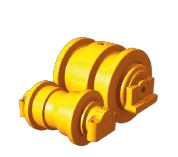 Bottom &
Top rollers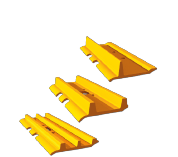 Track shoes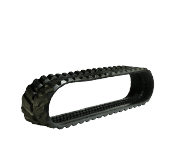 Rubber tracks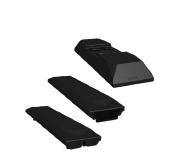 Rubber pads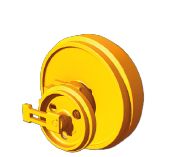 Idlers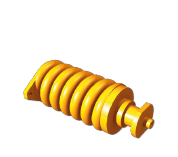 Tension devices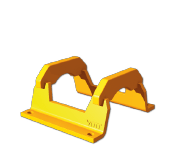 Track guards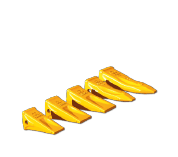 Bucket teeth &
Wear parts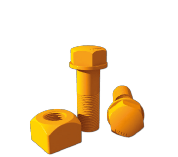 Bolts & Nuts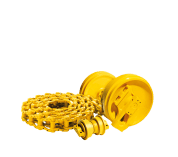 Complete undercarriages