Undercarriage parts for Komatsu machines

The Komatsu company was founded by the Takeuchi Mining Industry in the Japanese town of Komatsu. The companies demerged in 1921, and Komatsu became an independent company.
Komatsu produces, among others, bulldozers, all kinds of excavators, telescopic handlers and wheel loaders. These machines are mainly used in construction, for infrastructure projects and in mining.
Apart from quality and reliability, Komatsu aims to constantly improve its machinery. They made the first hydraulic excavator with a hybrid system.
Whenever your Komatsu is idle due to a broken undercarriage part, it costs money. That is why VemaTrack ensures the speedy delivery of different undercarriage parts for your Komatsu machine.
We keep Komatsu spare parts in stock worldwide, providing a complete one-stop shop service for undercarriage components. VemaTrack supplies sound, high-quality aftermarket products for Komatsu machines, so that we can always offer you an appropriate solution. VemaTrack delivers!
Are you looking for undercarriage parts (such as a track shoe or idler) for your Komatsu bulldozer or excavator? Easily request a quote on this page.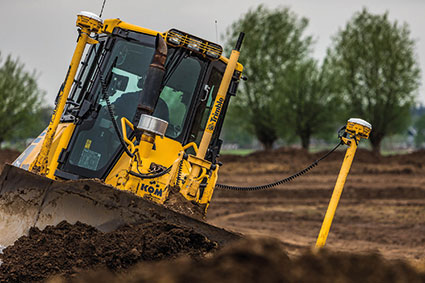 Why VemaTrack aftermarket undercarriage components?
Fast delivery
Largest Supply
Always competitive prices
All brands & types
Reliable
I am looking for components for model: