Vematrack idlers for
excavators & bulldozers

VemaTrack idlers are available for the range of 0.8 to 100 ton. The most recent automated design and manufacturing process guarantees VemaTrack quality. We produce the idlers using selected quality steel alloys and we apply induction hardening for optimal performance in extreme weather conditions. We assemble them using our own designed seals in accordance with the most recent quality standards. We perform the final assembly of the idlers on a specially set-up production line with inspection points to guarantee the quality. For instance, an automatic oil filling system, but also fissure and leak tests.
VemaTrack idlers for bulldozers are produced in compliance with OEM standards. VemaTrack has selected high-quality steel, for example, because this alloy hardens well and is tough. Because bulldozers do a lot of mobile work, there is a lot of contact between the front idler wheel and the track link. Experience has taught us that it is very important to subject the idlers' running surface to a specific process; for this, we apply a special molding method to prevent the formation of gas in the material. Moreover, a specific heat treatment on the surface ensures better depth hardening and therefore a longer service life. We use a higher molding temperature and take extra time to allow the molded material to cool down in a controlled way. This prevents fissures from forming during the process.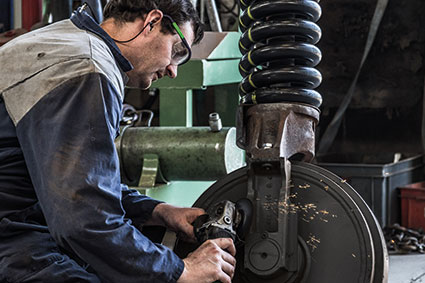 How can you recognise the wear patterns of the idler?
Track links wear on the excavator track idlers running surface. Links and idlers wear as it were in line with each other. A specified wear value defines when the idler is 100% worn out. If the hardened section of the running surface is worn, then you should replace the idler.
If the sides of the grousers show signs of wear, or the idler rubs against the side of the frame, then the track link is not in line with the idler. This may be caused by an open frame, worn side shoes, a broken axle or a defective tension device.
Would you like more information, or request a quote?
Are you looking for a front idler wheel for your excavator or bulldozer? Look to the right side of the page (or beneath) to the quotation form in the list of machine brands and find the brand you are looking for. First select your brand and type of machine, and then select the products for which you would like to receive an obligation-free quotation.
Why VemaTrack aftermarket undercarriage parts?
Fast delivery
Largest supply
Always competitive prices
All brands & types
Reliable
I am looking for idlers for the brand:
Products that get the job done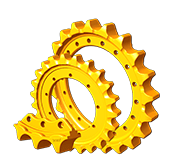 Sprockets &
Segments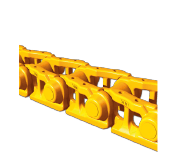 Track links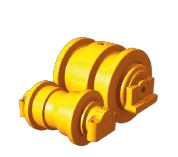 Bottom &
Top rollers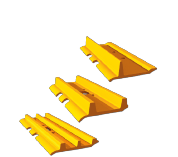 Track shoes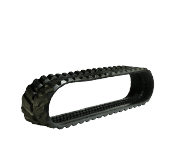 Rubber tracks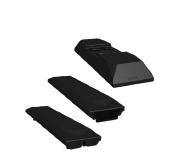 Rubber pads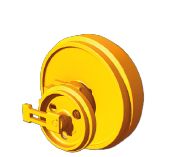 Idlers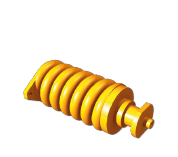 Tension devices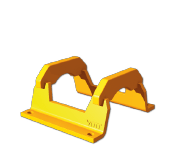 Track guards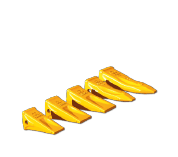 Bucket teeth &
Wear parts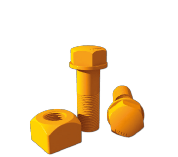 Bolts & Nuts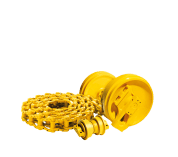 Complete undercarriages