Undercarriage parts for IHI machines

IHI Construction Machinery was founded in 1952. At that time, the company mainly made mini excavators and crawler-mounted dumpers. They also made telescopic cranes, tower cranes, crawler cranes and other caterpillar equipment. In 2017, IHI became Kato works group.
Whenever your IHI is idle due to a broken undercarriage part, it costs money, because you cannot continue working with your machine. VemaTrack ensures the speedy delivery of spare parts for your IHI machine. Our warehouses have all undercarriage parts for IHI machines in stock worldwide.
VemaTrack delivers sound, high-quality aftermarket products for IHI, so that we can always offer you an appropriate solution. At VemaTrack, agreed is agreed!
Are you looking for undercarriage parts (such as track shoes, track guides or idlers) for your IHI bulldozer or (mini) excavator? Easily request a quotation on this page. Our specialists will contact you as soon as possible to find a suitable solution for you.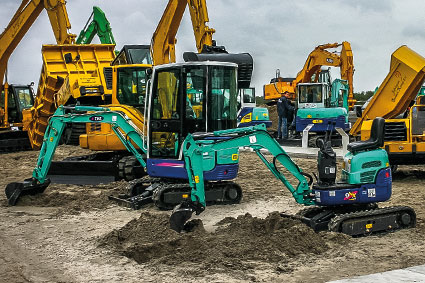 Why VemaTrack aftermarket undercarriage components?
Fast delivery
Largest Supply
Always competitive prices
All brands & types
Reliable
I am looking for components for model: