Undercarriage parts for Wacker Neuson

Johann Christian Wacker founded the Wacker forge in Dresden in 1848. From 1930, the company mainly made needle vibrators, concrete and machinery for soil compaction.
Neuson was founded in 1981, and initially developed hydraulic mini excavators.
In 2007, Wacker merged with Neuson Kramer Baumaschinen AG. As a result of this merger, also mini excavators, wheel loaders, dumper trucks, telescopic handlers and compact loaders are produced. The production of excavators for Caterpillar was added to this in 2011.
Wacker Neuson operates worldwide in various different countries and sectors. The machines are very versatile.
Do you have a Wacker Neuson excavator or wheel loader with a broken undercarriage parts? VemaTrack supplies you with the right undercarriage parts fast and worldwide. Wherever your machine is located. VemaTrack is at home on any terrain, and always delivers the quality you demand.
Are you looking for competitively priced undercarriage components for Wacker Neuson? Use your machine's OEM number or type number to make a search in the search engine.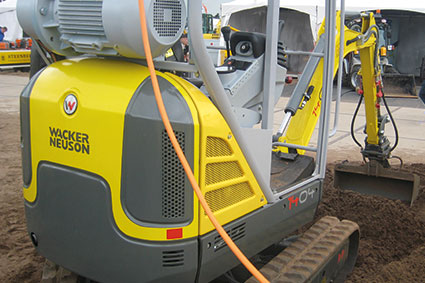 Why VemaTrack aftermarket undercarriage parts?
Fast delivery
Largest Supply
Always competitive prices
All brands & types
Reliable
I am looking for components for model: