Undercarriage parts for Kobelco machines

Kobelco made its first wheel loader in Japan in 1930. In the ensuing years, the company develops (hydraulic) excavators, mini excavators and crawler cranes. In 2006, the company's SK3500D was mentioned in the Guinness Book of World Records. This was a special ultra large machine for demolition work, with a working height of 65 metres. It was the biggest in the world!
Kobelco excavators offer superior fuel efficiency, a low noise level and advanced hydraulics for powerful performance.
The ultramodern Itsukaichi plant in Japan continues to play an important role in the innovation, research and development of all KOBELCO excavators. All their heavy excavators for Europe are hand-built in Japan.
Of course, even an undercarriage part of your Kobelco machine can break down. Whenever your Kobelco mini excavator or crawler crane is idle, it costs money. We at VemaTrack ensure that you can get back to work quickly. VemaTrack keeps a stock of undercarriage parts such as sprockets, idlers and rubber tracks for your Kobelco. With VemaTrack's robust and wear-resistant aftermarket undercarriage products you will always get the job done!
Are you looking for competitively priced undercarriage components for your Kobelco? Use your Kobelco's OEM number or type number to request a quote on this page.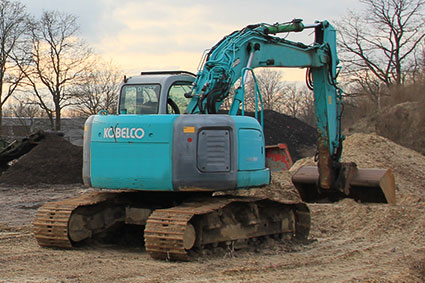 Why VemaTrack aftermarket undercarriage components?
Fast delivery
Largest Supply
Always competitive prices
All brands & types
Reliable
I am looking for components for model: