Recognizing the quality difference of a rubber track
Rubber tracks can vary a lot in quality. But how can you see the difference in quality? The answer is simple: you can't. Our product manager Roy Meesterburrie tells: Every rubber track is black, has a rubber tread and cams and bushes in the inside. You can not see the difference. The quality of a rubber track depends on the following factors:
The amount and the type of steel that is used for the inserts.
The amount and thickness of the steel cables in the track.
The composition and quality of the rubber that is used for the track.

Guaranteed quality
The rubber tracks of our own brand VemaTrack are of excellent quality. These rubber tracks are made in the same factory where big OEM-brands with license have their tracks made. Every year, around 180.000 tracks are made in the factory. 11.000 of those tracks are from VemaTrack. We have been doing business with this factory since 2007, which allows us to have a lasting relationship and guarantee the quality of our rubber tracks.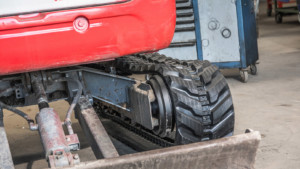 Roy Meesterburrie: "We have the rubber tracks produced completely according to our own wishes. The steel of the inserts is made of high quality, which wears less quickly. We also use a lot of steel wires; for example, there are twenty steel wires of four millimeters thick on each side of a 30 cm wide rubber track. You will see that there are considerably less steel wires in a rubber track of less quality, which are also less thick. This can cause the track to stretch faster and the cable of the track to break faster. In addition, we have the natural rubber processed into the rubber compound. This ensures that the tread is flexible, but also strong."
The specifications used by VemaTrack are based on decades of practical experience, knowledge and feedback from the field. "These are the things that make the difference between a good and less good rubber track. We always serve the best quality and service."
PRODUCTS THAT GET THE JOB DONE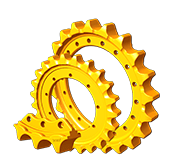 Sprockets &
Segments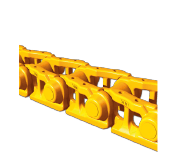 Track links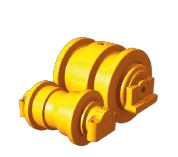 Bottom &
Top rollers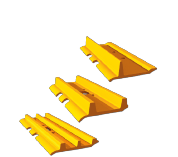 Track shoes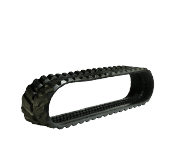 Rubber tracks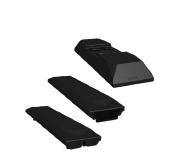 Rubber pads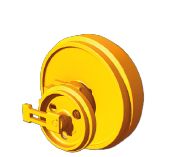 Idlers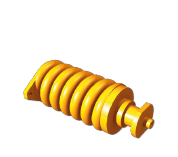 Tension devices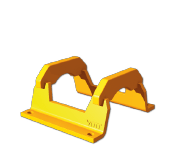 Track guards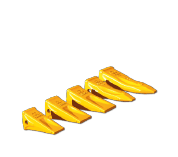 Bucket teeth &
Wear parts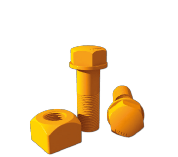 Bolts & Nuts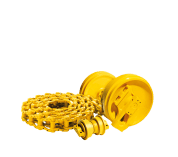 Complete undercarriages