What is an undercarriage overhaul all about? Part 3: quality, do's & dont's
A partial or complete undercarriage overhaul is no simple task. There are clear rules for inspecting undercarriage components, repairing them and assembling them. A lot of knowledge and experience is required to do this job properly, from laying out the chain, through disassembling the track shoes and repairing the guides to overhauling the front wheels.
Quality and capacity
All components contribute to the quality and capacity of the undercarriage. And it is a very precise matter. Once all the track shoes have been remounted on the chain, the bolt tension is checked with a torque wrench. The tension is important to prevent bolts from loosening or stretching (if they have been screwed in too tightly).
All the undercarriage components are then aligned so that they run perfectly in a line and the chain is sealed around the undercarriage sleeves. As an end piece, the end journal is pressed into the (last) end link to lock the chain. Then there is one final check to ensure that the chain is at the right tension. This must also be rechecked at about one hundred hours of operation after the undercarriage overhaul.

Impact on service life
Regular inspection of the undercarriage and a well thought-out undercarriage overhaul definitely have a positive impact on the service life of your machine and also drive down costs over time. The easiest way to determine the condition of the undercarriage is to check for any problems and wear patterns during the regular cleaning activities. Early detection can prevent worse problems later.
Don'ts during undercarriage overhauls:
Never remove a tensioning unit yourself (life-threatening)
Never reuse loose-fitting track shoes again (already worn)
Do not reinsert any unpolished tensioning rods in tension bushings with new seals (causes leaks)
Make sure bolts are not too long and grease them with ceramic grease (oxidation/sticking)
Avoid too much reversing with your undercarriage (more and accelerated wear)
Do's during undercarriage overhauls:
Make sure the machine is properly maintained (extends service life)
Always attach track shoes with a torque wrench (avoids over-tensioning)
Make use of high-quality undercarriage components (less wear)
Have chain guides welded to avoid chains running out of track
Arrange a regular undercarriage inspection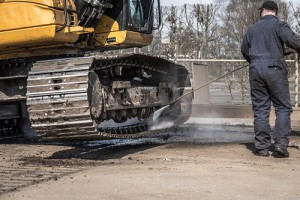 Vematrack
Get the job done
We build further on our parent company's more than 60 years of experience and develop new knowledge by specialising in the production of our own undercarriage components. We are happy to share the knowledge we have gained with machine users.
Products that get the job done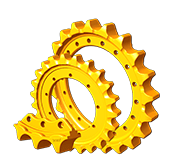 Sprockets &
Segments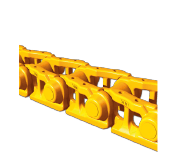 Track links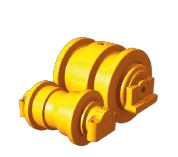 Bottom &
Top rollers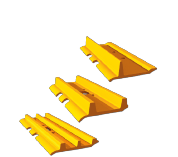 Track shoes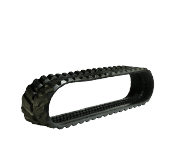 Rubber tracks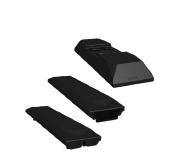 Rubber pads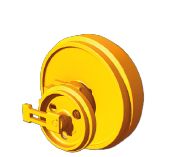 Idlers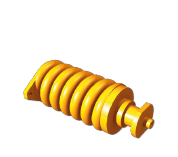 Tension devices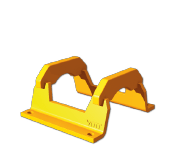 Track guards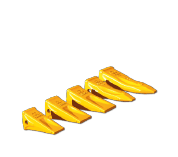 Bucket teeth &
Wear parts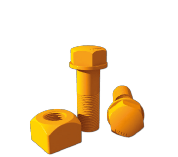 Bolts & Nuts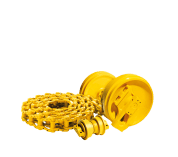 Complete undercarriages