When should I replace my rubber tracks?
Due to the frequent use of your machine, it is unavoidable that your rubber tracks will eventually wear out. The moment you have to repair your rubber track depends on the wear you have on the track.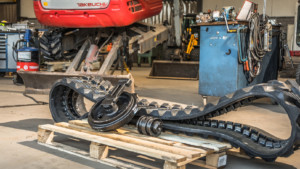 A number of factors can cause the wear of the tracks:
A lot of turning on rough ground.
Cracks in your rubber track from driving over sharp objects.
The correct tension on the rubber track ensures that the track stays on the machine and prevents earlier wear or even damage.
Moderate maintenance on your drive system. Make sure that you clean your undercarriage regularly.
Recognizing wear patterns in your undercarriage
There are a few patterns that you can recognize when your rubber tracks are wearing out:
Cracks on the outside without damage on the outside. This is due to cracks in the rubber track caused by sharp materials from outside (e.g. sharp stones). If there is no damage to the steel cables inside of the rubber tracks, you can continue driving.
Cracks have appeared due to UV light, which makes the rubber porous.
There is damage to the lug. When this happens, there is a good chance that the tooth of the sprocket has been standing on the lug.
I want to replace my rubber tracks
Have you come to the conclusion that your rubber tracks are worn out and do you want to replace them? VemaTrack supplies rubber tracks of the best quality. Contact the dealer in your area. You will find the contact details on the contact page or on the right side of this page.
Have you ordered new rubber tracks for your machine and do you want to know how you mount them on your undercarriage? In our blog we tell you how to replace your tracks in 10 steps.
Not sure whether you should replace your tracks, or do you have another question? Feel free to contact us, our specialists are ready to help you.
PRODUCTS THAT GET THE JOB DONE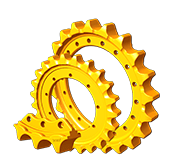 Sprockets &
Segments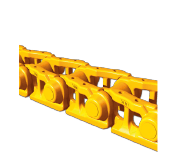 Track links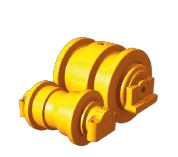 Bottom &
Top rollers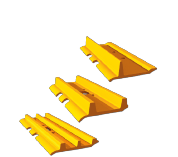 Track shoes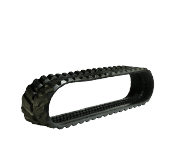 Rubber tracks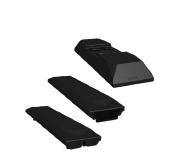 Rubber pads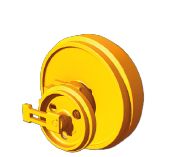 Idlers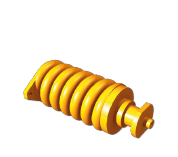 Tension devices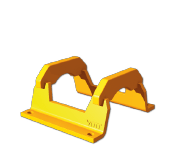 Track guards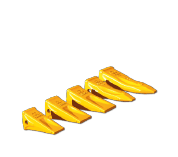 Bucket teeth &
Wear parts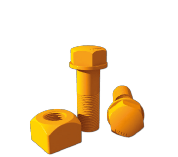 Bolts & Nuts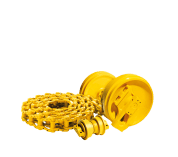 Complete undercarriages